Enjoy your daily grind.
Start your day with our seasonally roasted coffee, chosen by the head of our London roastery!
We've developed our 'Roaster's choice' to help you find the perfect coffee for you. You've got complete control to build your own flexible subscription or get started with a one time order so that you can stay caffeinated all day long!
And did we mention you can get 25% off your first order with code 'BEANS25'
Get the coffee you want, when you want it, how you want it.
Show me the coffee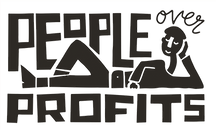 We have currently planted 12,487 trees and created 124.9 workdays in alliance with Eden Reforestation Project
Our bags are fully recyclable, made from PE. You can recycle them wherever you would recycle carrier bags - this is sometimes at home and usually at most supermarkets.
Featured by the independent! Selected by The Independent as the best flexible coffee subscription
Build your own coffee subscription
Completely customise your coffee subscription so you get exactly the coffee you want, exactly when you need it.
You can easily make changes to ongoing subscriptions to pause, change frequency, change coffee, or cancel at any time.